Who We Are?
About us
S21AM Manju is a HAM radio operator from Bangladesh, he got his license back in 1993. He is one of the leading figures in the country who advocated ham radio and organized and participated in various training programme and scout camp to expand the ham community. He is an active JOTA station operator with Bangladesh Scouts since 1995 operating with call S21SHQ. Apart from those above he activated the very first IOTA from Bangladesh back in 1997, S21YS AS-127 operated by I1SLY and S21AM, then AS-140 as S21BI with EI3IO in 2005. S21DX AS-127 in 2009, Organized International Radio Amateur gathering in Bangladesh with the support of Mediterraneo Dx Club and dx with the callsign S21ZBB and S21ZBC in November 2013.
S21RC Fazlay got his license in 2000. He got his HAM radio training and inspiration from S21AM. He with his mentor Manju activated S21DX AS-127 in 2009 as their first joint IOTA dxpedition. Fazlay has also operated as HH2/S21RC in 2010 from Haiti when he was working there in an emergency mission after the earthquake of 2010. He also operated as JOTA station operator S21SHQ for Bangladesh Scouts from year 2001.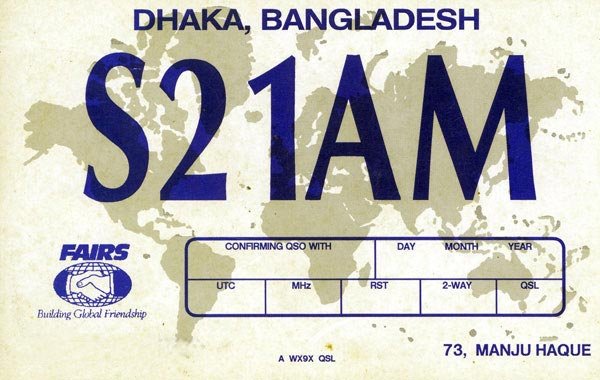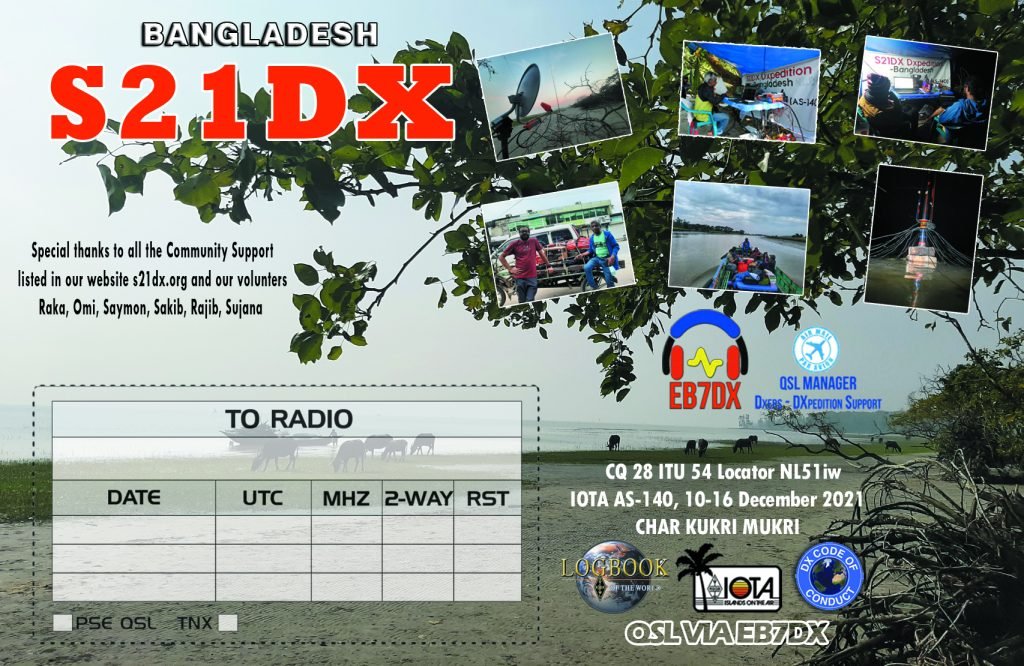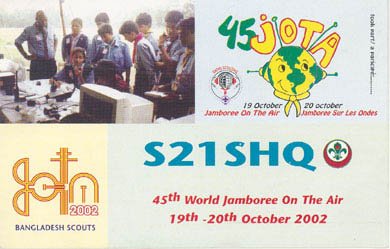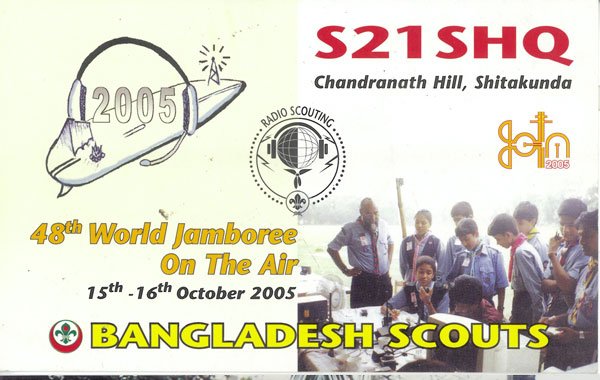 Humble station from Bangladesh
We are no big gun. Though decades ago we used to operate from our small shack – due to tough reality and work pressure we are mostly inactive now a days. The urban life of Dhaka do not allow us to put antennas on rooftop of apartment buildings.
Once in a while the bug bites us again and we discuss to get active on the band for few days, often we plan but then can not manage time. BUT this time after the CORONA/COVID-19 situation our mind set changed, we are determined to operate as SA21DX for 7 to 10 days in 2021 – as now a days S2 station is almost nil on the HF band. Who knows when more S2 station will come in HF – maybe someday in future!! or is it the end of the hobby? – as new generation do not get interest in those bulky equipment when they can instantly communicate using a small device in their pocket!!
Why we do it?
As like you, operating HAM radio is a passion for us. We are aiming for 5,000+ QSO this time (*2021 IOTA). Due to many challenges and our equipment condition please do not expect more from us. We will try our best to do as many QSO possible.
In 2022 we will have 04 stations and 8+ antennas, more operator. We hope to have a good number of QSO in SSB and FT8. Also we will be QRV on top band (160m). The antenna farm now have gain antenna, including 4 Square, Yagi etc.